10 Session Casual Pass - $130
This is the perfect option for anyone looking to attend 3 training sessions or less each week.
The casual pass gives you access to Blue, Green & Pink Training Sessions only as highlighted in the PunchPass Calendar (Spin, Swim, Run, Functional Fitness). This price includes entry fee to the pools, tracks etc.
Note: This Pass does not give access or provide discounts to Tri-Activ8 Training Events and Promotional Events. Sign-up to Tri-ActiV8 Training Events and Promotional Events is completed through PunchPass at an individual cost.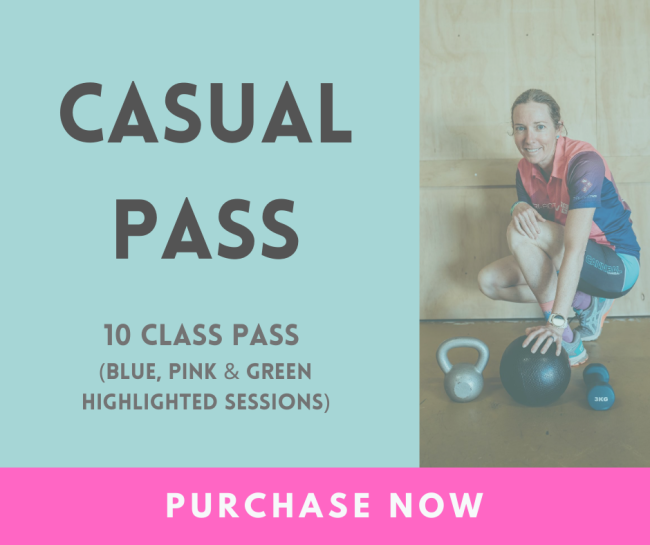 For full Terms & Conditions visit https://www.tri-activ8.com.au/triactiv8-membership
Price
A$130
Includes GST: A$11.82